THANK YOU FOR ENTERING THE "EXPENSIVE TASTE" SWEEPSTAKES!
Enjoy a
$15 Gift Card
Towards Your First
Alara Purchase of $40*
...plus a free pair
of freshwater pearl studs
for the first 100 
[*Limitations apply, please scroll to bottom to review.]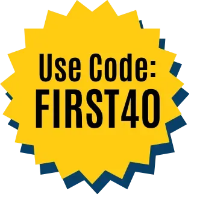 The work of 70+ fine jewelry artisans,
including our award-winning in-house team.
Always small batch, always expertly done.

How do we select for our curated collection...
...if there's to be no McJewelry here?
WE HAVE BEEN COMMITTED TO OUR PLANET AND OUR FELLOW HUMANS FOR A LOOOONG TIME...
We have built a kinder, gentler type of retail environment.

Together, as a team.

For us, for you.

Our newsletter is cool. You should sign up.
Secret deals every month,
fun flash sales,
custom design before-and-afters,
insider tips, tricks and useful info.

*Limitations and details on this offer: $15 off $40+ purchase can be used once per household. SALE ITEMS ARE INCLUDED IN THIS OFFER. Shipping not included. Pearl stud earrings are while supply of 100 lasts; they are freshwater pearls with hypoallergenic posts. No returns or exchanges on items purchased through offer. We are a brick-and-mortar business staffed by happy jewelry professionals, and we are here to answer any questions you have before you buy! We are open 7 days/week, 10am to 6pm Mountain Time. Phone or text us at 406.522.8844 or email us at hello@alarajewelry.com  No returns or exchanges on discounted sales, per our normal terms and conditions [please scroll down to "Exceptions"].